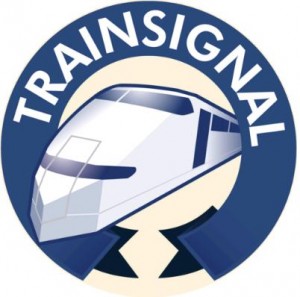 Год выпуска: 2013
Производитель: TrainSignal
Автор: David Davis
Продолжительность: 03:11:45
Тип раздаваемого материала: Видеоурок
Язык: Английский
Стоимость:1999 рублей.
Описание:
This course teaches a virtualization starter how to use VMware View 5.0 to set up a virtual desktop infrastructure (VDI). Virtualization experts Brian Knudtson and Lane Leverett guide you from VDI basics, through app virtualization and more. Learn how to get your View environment up and running and reduce costs for your end-user desktops.
By Brian Knudtson
vExpert, Quadruple VCP, VCA-DT, VCP-DT, VCAP-DCA, VCAP-DCD
My Fellow Administrator,
Have you been tasked with investigating or implementing a VMware View environment? Not quite sure the best way to get it up and running? If so, then I have a great resource for you. I?ve collaborated with Lane Leverett, a VCDX and fellow View expert, to develop the new VMware View 5 Essentials training course.
This course was designed to walk you through:
* The concepts of a Virtual Desktop Infrastructure (VDI)
* The components of VMware View
* How to install and configure VMware View
* How to manage desktop pools, user data, printing and applications within VMware View
* Some basic troubleshooting tips
[wpspoiler name=»Подробное описание» ]
Lesson 1 — Getting Started with VMware View 5 Essentials Training
Lesson 2 — Course Scenario
Lesson 3 — Lab Setup
Lesson 4 — View Components and Licensing
Lesson 5 — Installing View 5
Lesson 6 — Configuring Virtual Desktops
Lesson 7 — Maintaining Desktop Pools
Lesson 8 — User Profiles and Data
Lesson 9 — Printing
Lesson 10 — Creating ThinApp Packages
Lesson 11 — ThinApp Deployment
Lesson 12 — Monitoring View
Lesson 13 — Troubleshooting View
Lesson 14 — Upgrading to View 5
Lesson 15 — Next
[/wpspoiler]