Год выпуска: 2011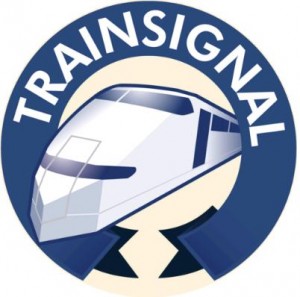 Производитель: TrainSignal
Автор: David Davis
Продолжительность: 13:11:45
Тип раздаваемого материала: Видеоурок
Язык: Английский
Стоимость: 1999 рублей.
Описание:
Learn how to quickly solve performance issues and optimize your virtual environment, as well as minimize downtime and reduce waste of server resources. Go beyond the basics to learn the top third party and free tools used by vExperts and pros.
[wpspoiler name=»Подробное описание» ]
Lesson 1 — Getting Started with VMware vSphere Performance Monitoring Training Course
In this lesson you will meet your instructor and find out why vSphere Performance is important. You will find who should watch this course as well as what we will cover.
About Your Instructor
7 Reasons Why vSphere Performance is Important
Who Should Watch this Course?
What We Cover in the Course
Lesson 2 — Lab Setup
In this lesson you will learn about the hardware and software requirements for your environment in order to better follow along with the course.
Lesson 3 — Course Scenario
In this lesson you will learn about the scenario we will be using throughout this course, which will allow us to work hands on with VMware vSphere in a corporate setting.
Lesson 4 — Where vSphere Performance Fits Into the VCAP-DCA
vSphere Performance is a critical topic in the VCAP-DCA exam but where does it fit in and what performance topics are on the DCA? Get the answers to these questions and pickup important DCA study tips in this lesson.
Reviewing the VCAP-DCA Blueprint
Understanding the Importance of Performance
VCAP-DCA Study Tips
Lesson 5 — vSphere Performance Overview
In this lesson, you'll get an overview of what makes vSphere work by learning about the different pieces such as the VMkernel, Virtual Machine Manager (VMM), and more. Understand the difference between ESX and ESXi architecture as well as critical performance considerations in a virtual infrastructure.
Performance and Performance Problems
Troubleshooting Methodology
Why is Performance Critical with Virtualization?
What Makes Up vSphere?
ESX Server Architecture
ESXi Server Architecture
Comparing ESX and ESXi Server
Critical Performance Considerations
Understanding the VMkernel
Understanding the Virtual Machine Monitor (VMM)
Viewing and Changing Monitor Mode
Lesson 6 — Understanding vSphere CPU Performance
Learn what causes CPU load and what affects CPU performance. Additionally, we'll talk about CPU ready time and CPU worlds.
CPU Scheduler Overview
What Causes CPU Load?
What Affects CPU Performance?
What CPU Metrics Do I Need to Monitor?
Importance of Ready Time
What in the World is a CPU World?
vSphere CPU Scheduler Reference
Understanding NUMA
Lesson 7 — Understanding vSphere Memory Management
By watching this lesson, you'll learn the vSphere memory management techniques vSphere uses that help to make memory over commitment possible such as transparent page sharing (TPS), memory ballooning, hypervisor swapping, and the new vSphere 4.1 memory compression.
Memory Management Overview
Memory Over Commitment
Transparent Page Sharing (TPS)
Memory Ballooning
Hypervisor Swapping
Memory Compression
Lesson 8 — Understanding vSphere Storage Management
Gain understanding in how vSphere uses storage and the storage virtualization layers that are involved. We'll cover storage performance factors, protocols (like iSCSI, NFS, and FC), the VMFS, and the new Storage I/O
Control (SIOC) found in vSphere 4.1
Storage Virtualization Overview
Storage Performance Factors
LUN and Storage Queuing
Understanding Storage Protocol Options
Understanding the VMFS
Storage I/O Control (SIOC)
Lesson 9 — Understanding vSphere Network Management
Learn how vSphere uses virtual networks and what overhead is created. You'll learn about the various virtual machine vNIC adapters that are available and how to choose the correct one. Additionally, you'll learn about
VMDirectPath, jumbo frames, TCP offload, and the new Network I/O Control (or NIOC), also new in vSphere 4.1
Network Virtualization Overview
What is I/O Virtualization Overhead?
Understanding Virtual Network Adapters
Choosing a Network Adapter for Your VM
VMDirectPath
Jumbo Frames
TCP Offload
Network I/O Control (NIOC)
Virtual Machine Communications Interface (VMCI)
Lesson 10 — Understanding vSphere Resource Pools
In this lesson, learn what a resource pool is, how it differs from a cluster, and the terms you need to know when you begin using resource pools (reservations, limits, and shares).
Resource Pool Defined
Difference Between Resource Pools and Clusters
Resource Pool Traits
Reservations
Limits
Shares
Creating Resource Pool and Defining Reservations, Limits, and Shares
Lesson 11 — Understanding vSphere Clusters
Find out the different types of cluster (DRS/DPM/HA), how they relate to resource pools, and watch as David creates a cluster, step by step.
What is a vSphere Cluster?
Types of Clusters
Creating a Cluster
Lesson 12 — Tuning vSphere CPU Resources
Find out the metrics you must know to monitor and troubleshoot vSphere CPU performance. You'll see how to use the vSphere client and esxtop to solve CPU performance problems – FAST.
Viewing Physical and Virtual CPU Counts
CPU Metrics You Must Know
Monitoring CPU Metrics with the vSphere Client
Monitoring CPU Metrics with esxtop
6 Ways to Solve CPU Performance Issues
Lesson 13 — Tuning vSphere Memory Resources
vSphere memory overcommitment is phenomenal but you can push it to its limits. Learn vSphere metrics like active, consumed, and granted memory as well as swapping and ballooning. Plus, watch how to solve vSphere memory issues in 6 steps.
Analyzing Host and VM Memory
Memory Metrics You Must Know
Monitoring Memory Metrics with the vSphere Client
Monitoring Memory Metrics with esxtop
How You Know When Host Memory is the Problem
How You Know When Guest Memory is the Problem
6 Ways to Solve Memory Performance Issues
Lesson 14 — Tuning vSphere Storage Resources
When your vSphere storage is performing optimal, vSphere VMs and applications will fly. However, poor storage performance can mean end user complains and a lot of pain for the VMware Admin. Watch this lesson to find out the critical storage performance metrics you must know, how to monitor them with the vSphere client & esxtop, and how storage I/O control (SIOC) can prevent storage bottlenecks.
Critical Storage Performance Metrics
Monitoring Storage Metrics with the vSphere Client
Monitoring Storage Metrics with esxtop
How Storage I/O Control (SIOC) Can Help
6 Ways to Solve Storage Performance Issues
Lesson 15 — Tuning vSphere Networking Resources
What vSphere networking performance metrics do you monitor and how do you use them to troubleshoot vNetwork performance? Find out the critical vSphere network metrics, how to view them with the vSphere Client and esxtop, and how network I/O control (NIOC) can help you.
Speed and Duplex
Critical Networking Performance Metrics
Monitoring Network Metrics with the vSphere Client
Monitoring Network Metrics with esxtop
How You Know When the Network is the Problem
How Network I/O Control (NIOC) Can Help
6 Ways to Solve Network Performance Issues
Lesson 16 — VM and Application Performance Tuning Overview
In this overview video, we'll talk about the importance of physical vs virtual resources, understanding your application, measuring application response, and when you should (or should not) virtualize an application.
Understanding Physical vs Virtual Resources
Understanding Your Application
Measuring Application Response
When You Should or Shouldn't Virtualize an Application
Lesson 17 — Properly Configuring a VM Guest
Properly configuring a virtual machine is just as important as configuring a host. In this lesson, learn how to size a virtual machine to ensure ideal performance, including CPU, RAM, and virtual devices, and more.
Sizing VM Guest CPU, RAM, Disk, and Network
Importance of the VMware Tools
Installing VMware Tools
Selecting the Right Guest OS
Configuring Timekeeping on VMs
Selecting Storage
Aligning Partitions
Disabling Unneeded Devices
To SMP, or Not
VMM Monitor Modes
Lesson 18 — Tuning VM Guest Memory
Managing vSphere virtual machine memory is one of the most critical pieces of vSphere performance. Learn how to size and tune VM guest memory to ensure that you don't have undersized or oversized VMs.
Viewing Which VMs Have Overprovisioned RAM
How To Size VM Guest Memory
Best Practices for VM Guest Memory
Lesson 19 — Cleaning Up a Windows VM After P2V Conversion
When converting from physical to virtual machines, you need to cleanup old device drivers and old physical server apps to ensure that you don't end up hurting performance. Learn how to perform P2V cleanup and upgrade/downgrade your VM HAL.
Why Cleaning Up After P2V is Important
Steps You Should Take to Clean Up After P2V
Resources to Assist in P2V Clean Up
Using the VM Advanced ISO Toolset
Lesson 20 — Utilizing VM Guest Hot Add
vSphere has the ability to hot plug new virtual CPUs on running virtual machines and hot add RAM on running VMs. In this lesson, you'll see how to dynamically add CPU and RAM to give virtual machines the resources that they need without downtime for end user applications.
Adding, Modifying, and Removing Virtual Hardware
Requirements to Use vSphere Hot Add / Hot Plug
Using Hot Add to Add RAM to a VM
Using Hot Plug to Add CPU to a VM
Lesson 21 — Using vSphere Alarms for Performance Monitoring
An important part of performance management is monitoring infrastructure performance. You don't want overutilization to cause downtime for the end users! Watch this lesson to learn how to configure default and custom vSphere performance alarms.
Alarms Overview
Alarms vs. Events
Configuring vSphere Performance Alarms
Modifying a Default Alarm
Configuring vCenter Server Mail Sender Settings
Creating a New Alarm
Testing Alarms
Lesson 22 — Advanced Performance Graphing with the vSphere Client
The vSphere client offers advanced performance graphing that is highly customizable. Learn about the multitude of vSphere performance counters available at just about every level of the virtual infrastructure, how to save your graphs for later use, and how to export your graphs to a graphic file or to Microsoft Excel.
vSphere Performance Graphing Overview
Controlling the Amount and Detail of Stored Performance Data
Customizing Advanced Performance Graphs
Saving and Exporting Performance Graphs
Lesson 23 — Advanced Performance Analysis with esxtop and resxtop
Learn how to use the best CLI-run vSphere Performance tool – esxtop. You'll find out when to use esxtop vs resxtop, how to control esxtop columns, how to save your configuration, run esxtop in batch mode, and more!
Overview of esxtop
Differences Between esxtop and resxtop
Controlling esxtop Columns and Fields
Using esxtop Configuration Files
Running esxtop in Batch Mode
Common esxtop Scenarios
esxtop Resources
Lesson 24 — Storage Performance Analysis with vscsiStats
Learn how to use this powerful CLI storage analysis tool, step by step, to show statistics like virtual storage latency. Plus, you'll learn how to export the results to excel and create a chart them.
Overview of vscsiStats
Using vscsiStats, Step by Step
Scenarios for vscsiStats
Graphing vscsiStats with Excel
To Learn More
Lesson 25 — VMware AppSpeed Quickstart
VMware's AppSpeed delves into the performance of the actual applications running in the virtual infrastructure. In this lesson, David will show you how to install and get started with VMware's application performance monitoring (APM) tool.
AppSpeed Overview
Scenarios Where AppSpeed Can Help
AppSpeed Requirements and Installation
Using AppSpeed
Lesson 26 — VMware Capacity IQ Quickstart
VMware's Capacity IQ focuses on vSphere capacity analysis and planning. In this lesson, you'll get an overview of how Capacity IQ helps as well as how to install it and get started using it to prevent capacity bottlenecks in your virtual infrastructure.
Capacity IQ Overview
Scenarios Where Capacity IQ Can Help
Capacity IQ Requirements and Installation
Using Capacity IQ
Lesson 27 — Distributed Resource Scheduler Overview
In this lesson, you'll find out why DRS may work differently that you thought. You'll tune-up your skills on creating and monitoring DRS clusters before we move into more advanced topics.
Overview of Distributed Resource Scheduler (DRS)
Why Isn't My VM Load Perfectly Balanced?
Configuring DRS
Creating DRS Cluster
DRS Troubleshooting Tips
Monitoring DRS
My Favorite HA/DRS Book
Lesson 28 — DRS Automation, Affinity Rules, and EVC
There is more to DRS than just initial setup. From watching this lesson, you'll understand the different DRS automation levels, how to properly configure DRS rules and groups, and how to enable Enhanced vMotion Compatibility (EVC).
Understanding DRS Automation
DRS Groups and Affinity Rules
New DRS Features in vSphere 4.1
Understanding Enhanced VMotion Compatibility (EVC)
Lesson 29 — Configuring and Using Distributed Power Management
Save your company tons of money by enabling Distributed Power Management (DPM). Besides the real cost savings, learn how to configure DPM, the DPM automation levels, DPM thresholds, and why you might opt to use per host DPM.
Distributed Power Management (DPM) Overview
Enabling and Configuring DPM
Monitoring Power Utilization
Lesson 30 — vSphere Capacity Planning
Learn how to perform proper vSphere capacity planning so that the whole virtual infrastructure doesn't grind to a halt. Find out the steps to perform successful capacity planning, the tools to use, how to use VMware Guided Consolidation, and how to predict host and VM capacity with performance charts.
Why Perform Capacity Planning?
Steps to Perform Successful Capacity Planning
Tools Used in Capacity Planning
Using VMware Guided Consolidation
Configuring VMware Guided Consolidation
Predicting Host and VM Capacity with Performance Charts
Using vSphere Performance Charts for Capacity Planning
Lesson 31 — Using VMware vCenter Operations
The latest VMware performance tool is vCenter Operations. It is unique among other performance tools as focuses on collecting performance statistics and then alerts you to abnormal behavior of the virtual infrastructure. In this lesson, you'll find out how to install it, configure it, and understand it's workload, health, and capacity scores which you'll use to troubleshoot vSphere performance.
vCenter Operations Overview
Requirements and Installation
Terms: Workload, Health, and Capacity
Downloading and Installing vCenter Operations
Configuring vCenter Operations
Using vCenter Operations
Lesson 32 — Using VKernel vOperations Suite
vKernel's vOperations Suite (vOPS) is a third-party virtual appliance that performs capacity analysis, performance monitoring, and identifies under or overprovisioned virtual machines. This lesson will show you what it can do, how to download it, install it, and configure it.
What is VKernel vOps?
System Requirements
Installation
Using vOps for Capacity Planning
Lesson 33 — VMware's Free ESXplot
VMware's free ESXplot allows you to create graphs of esxtop exports in order to solve vSphere performance problems in the infrastructure. Learn how to get ESXplot up and running, export data from esxtop, view graphs in ESXplot, and export ESXplot graphs to a graphic file.
What is ESXplot?
Downloading and Installing ESXplot
Exporting Data from ESXi Server Using esxtop
Analyzing vSphere Stats From esxtop with ESXplot
Lesson 34 — VMware's Free IOBlazer
A free performance tool from VMware, IOBlazer is used to analyze trace files from vscsiStats and perform storage modeling. Learn where to get it, how to export vscsiStats trace files, and analyze them with IOBlazer.
What is IOBlazer?
Downloading and Installing IOBlazer
Analyzing vSphere Storage Stats From vscsiStats with IOBlazer
Lesson 35 — Veeam Monitor Free Edition
Veeam's Monitor version 5 is an excellent vSphere performance monitoring and alerting third-party product, offered in a completely free version. Learn how to obtain the free version, install it in a VM, link it to vCenter, and view the critical performance metrics at every level of the virtual infrastructure.
How Can Veeam Monitor Free Help You?
Veeam Monitor Free vs. Full
Downloading and Installing Veeam Monitor Free Edition
5 Critical Performance Stats, Analyzed with Veeam Monitor
Lesson 36 — Xangati for ESX Free Edition
No other performance tool offers insight to the vSphere virtual network like Xangati does. Xangati combines traditional vCenter performance metrics with realtime traffic monitoring of the virtual network to provide you a powerful vSphere performance troubleshooting tool. Thankfully, there is a free version of Xangati that David will show you how to install and use in this lesson.
What Makes Xangati Unique?
Downloading and Installing Xangati for ESX
Configuring Xangati
Virtual Network Analysis with Xangati
Lesson 37 — Using vKernel's Free Performance Tools
vKernel offers four different free vSphere performance tools. Learn how to use ApplicationView, CapacityView, StorageView, and Capacity Modeler. You'll gain extensive knowledge on how to get Capacity Modeler up and running then use it to perform "what if" vSphere capacity modeling scenarios.
Four Free Performance Tools From vKernel
Exploring VMs Utilization with ApplicationView
vSphere Performance Overview with CapacityView
Analyze Storage Latency with StorageVie
Predicting vSphere Capacity with Capacity Modeler
Lesson 38 — XtraVirt's Free vAlarm
One of David's recommended must-have free tools is vAlarm because it alerts you to alarms in the virtual infrastructure, on your Windows desktop, without having to individually configure the 42 default alarms, individually.
What is vAlarm?
Downloading and Installing vAlarm
vSphere Alarms in Windows with vAlarm
Lesson 39 — VMware Guest Console (Free)
Learn how to use the free vSphere guest VM management tool that David calls "a must-have tool for VMware Admins". VGC allows you to administer guest VM state, access the console, manage processes across all VMs, access file systems of all VMs, and manage snapshots.
Overview of Free VMware Guest Console (VGC)
Downloading and Installing VGC
Analyzing VM Inventory, Processes, Snapshots, and More
Lesson 40 — Next Steps
After completing this vSphere Performance course, David gives advice on where to go next. Whether you want to practice what you have learned in this course, read more online, or find out how to prepare for the VCAP-DCA, you'll know the next step after watching this lesson.
What We Learned
Next Steps for Learning
Next Steps for VCP or VCAP Certification
Feedback
[/wpspoiler]