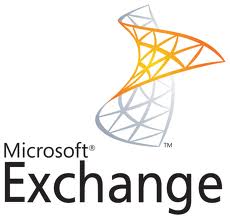 Производитель:
Год выпуска: 2014
Продолжительность: 12:11:00
Тип материала: Видеоурок
Язык: Английский
Стоимость: 1999 рублей
Описание:
This Microsoft video training course with Jason Helmick covers the planning and design of Exchange Server 2013.
Related areas of expertise:
Messaging/Communications
Recommended skills:
Experience with basic networking technology
Experience with Windows Server administration
Experience with Windows Client administration
Microsoft Exchange Server 2013 70-341
Recommended equipment:
A computer with virtualization software
2-4 virtual machines running Server 2012 R2
Related certifications:
MCSE: Messaging
Related job functions:
Messaging engineer
Exchange administrator
Anyone working with messaging compliance
Microsoft Exchange Server 2013 is the leading messaging server in the industry. If you're upgrading to Exchange 2013 or already have it on-premises, then you will want to get the latest information on planning and configuring everything from high availability to compliance and security.
This is an extension to the Microsoft Exchange Server 2013 70-341 course, and covers greater detail in areas of planning and design for your growing messaging environment.
[wpspoiler name=»Подробное описание» ]
1. Intro to Microsoft Exchange Server 2013 (00:13:42)
Prepare your virtualized environment so you can work with me as we deep dive into the design and planning of Exchange 2013!
2. The Exchange Management Tools (00:43:47)
Knowing what tools you have available and how best to use them is the first step in advancing your skills with Microsoft Exchange 2013. You might think you already know everything you need, but don't miss this video, you might be surprised at the tips and tricks that will help manage Exchange in any situation.
3. Getting Started with High Availability and Site Resilience (00:42:34)
Providing a reliable service, regardless if it's email or another mission critical application, requires a lot of planning. Start here and gain the knowledge you need to make Exchange always available to your users regardless if you have one or multiple sites.
4. High Availability and Site Resilience for CAS (00:45:20)
All of your clients, from phone to Outlook, connect to the CAS role. If it's not available, then no one gets email. In this Nugget, you will load balance the CAS both in a single site, and across multiple sites.
5. High Availability and Site Resilience for DAG (00:56:58)
Database availability groups are the cornerstone of resilience in an Exchange environment. In this Nugget, you will build a DAG for a single site, and add additional site resilience through multiple sites, lagged database copies, and a third-site Witness.
6. Planning for Virtualization — 1 (00:35:16)
Many companies are moving towards private clouds and virtualization. Why should your messaging environment be any different? Get started learning the pros and cons of virtualizing Exchange 2013.
7. Planning for Virtualization — 2 (00:34:37)
Dig into the nuts and bolts of your Exchange 2013 virtualization planning by learning the technical requirements for your hypervisor and performance tips to make Exchange sing!
8. Planning for Virtualization — 3 (00:22:15)
Go beyond the capacity planning basics and get started with the Exchange 2013 Server Role Requirements Calculator.
9. Planning Transport Security (00:53:22)
Identifying and planning for message compliance has never been an easy task, but there is hope. Start by identifying your corporate compliance needs, then implement those needs quickly and easily!
10. Planning Transport Security — ADRMS (00:46:38)
Did you know that you could protect individual email messages from being printed, saved or forwarded? Part of your transport security plan might include increasing your Information Rights Management using Active Directory Rights Management Services (ADRMS).
11. Planning an Archive (00:42:53)
Don't force your users to export their email to a .PST. Let them do an in-place archive so they can still easily search and retrieve their email. It's an affordable strategy you should not miss.
12. Planning for Retention (00:39:33)
Deciding how long to maintain, archive, or delete email is a crucial part to Messaging Records Management. Take your compliance policies and put them into effect using retention tags and policies!
13. Planning for Security — RBAC (00:35:56)
Role-based Access Control is the perfect way to control administrative security, but the concept and implementation can be confusing. Exchange 2013 makes the implementation much easier than ever before!
14. Planning for Security — Split Permissions (00:23:12)
Exchange administrators also have the ability to create and modify Active Directory objects, which is very useful in day-to-day management. Not every company wants this crossover between management teams, and in Exchange 2013 you can control and split those permissions.
15. Planning for Auditing (00:40:58)
Many admins think the Exchange 2013 audit logging is for Big Brother and compliance, but the truth is they are missing one of the best documentation and troubleshooting tools.
16. eDiscovery and Hold (00:28:26)
There is more to data loss prevention then just preventing leakage. You need to be able to search and hold onto emails that might be needed for an investigation or other legal discovery.
17. Overview of Unified Messaging (00:34:26)
Need to know where to get started integrating your phone system with Exchange but have never even heard of Unified Messaging? Dive into this overview to help you get started in the right direction!
18. Upgrading to Exchange 2013 (00:48:53)
Don't be afraid — you are capable of performing your upgrade to Exchange 2013. Here's how to accomplish the goal!
19. Overview of Exchange Online (00:31:59)
Thinking of moving your on-premises Exchange to the cloud? You should be — with the cost and management savings, it might just be what your business needs.
[/wpspoiler]