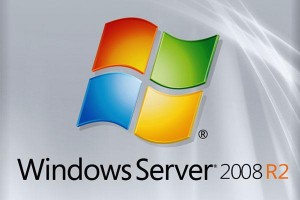 Производитель:
Год выпуска: 2012
Продолжительность: 21:03:52
Тип материала: Видеоурок
Язык: Англисский
Стоимость: 1999 рублей
Описание:
This video training with James Conrad covers the powerful features of Windows Server 2008, including IPv6, file services, and more.
Recommended skills:
1 year experience implementing and administering Windows Server 2008 R2 in complex settings at medium to large companies
Recommended equipment:
Microsoft Windows Server 2008
Related certifications
Microsoft Certified Technology Specialist (MCTS): Windows Server 2008 Network Infrastructure, Configuring
Microsoft Certified IT Professional (MCITP): Enterprise Administrator
Microsoft Certified IT Professional (MCITP): Server Administrator
Microsoft Certified Solutions Associate (MCSA): Windows Server 2008
Related job functions:
IT professionals
Are you an intermediate to advanced IT pro, or a new IT pro with a foundation in Windows Server 2008? Then sharpening your skills by watching this James Conrad training on Windows Server 2008 technologies is a terrific career move.
Knowing how to use Windows Server 2008 technologies (such as IPv6, Network Access Protection, IPSec, and new performance monitoring and event log tools) sets you apart from other IT professionals. By the time you've finished watching this training, you'll understand each of these technologies inside-out.
James goes into great detail preparing you for Microsoft's 70-642 exam. In no time, you'll be ready to earn MCTS certification and be well on your way to MCITP/MCSA certification as a Server 2008 Administrator.
All trademarks and copyrights are the property of their respective holders.
[wpspoiler name=»Подробное описание» ]
1. Intro (00:05:19)
Series Intro
2. IP Addressing Part 1: Understanding IP Addresses (00:25:46)
Configuring IP Addressing and Services, Subnetting, private IP addresses, class A address, class B address, class C address, ANDing, subnet mask, decimal numbering, binary numbering
3. IP Addressing Part 2: Custom Subnetting (CIDR) (00:40:24)
Configuring IP Addressing and Services, Subnetting, private ip addresses, class a address, class b address, class c address, subnet mask, custom subnet masks, Classless Inter-Domain Routing, CIDR
4. IP Addressing Part 3: Variable Length Subnet Masking, Supernetting (00:29:09)
Configuring IP Addressing and Services, Subnetting, variable length subnet masking (VLSM), supernetting, supernet, route summarization, route aggregation.
5. IPv6 (00:55:35)
Configuring IP Addressing and Services, Subnetting, IPv6, link-local address, unique-local, site-local, global, IPv6 transition technologies, intra-site automatic tunnel addressing protocol (ISATAP) 6to4, teredo, configure IP options, alternative configuration.
6. DHCP Part 1 (00:41:44)
Configure Dynamic Host Configuration Protocol (DHCP). DHCP options, DHCP relay agents, authorize server in Active Directory, scopes,
7. DHCP Part 2 (00:37:32)
Configure Dynamic Host Configuration Protocol (DHCP). DHCP options, creating new options, PXE boot, default user profiles, exclusions, authorize server in Active Directory, scopes, server core, Windows Server Hyper-V, vendor class, user class, non-DHCPv6 networks, netsh, netdom.
8. Configure Routing (00:29:31)
Configure Routing, static routing, persistent routing, Routing Internet Protocol (RIP)
9. IPSec (00:46:44)
Configure IPSec. Create IPSec policy, IPSec Authentication Header, IPSec Encapsulating Security Payload (ESP), SHA-1, 3DES, DES, internet key exchange, telnet, filter list, filter rule, data origin authentication, data integrity, anti-replay, main mode, quick mode, phase 1, phase 2, tunnel mode, connection security rules, windows firewall with advanced security.
10. Network Access Protection (00:40:53)
Configure Network Access Protection (NAP), network layer protection, VPN enforcement, configure NAP health policies, IPSec enforcement, 802.1x enforcement, flexible host isolation, system health validator, SHV, system health agent, SHA, Windows Security Center, health statement, anti-virus, anti-spyware, RADIUS, remediation servers, WSUS, Authentication, authorization, accounting, AAA, certificate authority, CA, health check, health certificate, Access Control List, ACL, VLAN, packet filters, Network Policy Server, Health Registration Authority, Windows Security Health Validator, auto-remediation
11. Routing and Remote Access Part 1 (00:46:10)
Configure Remote Access, Network Address Translation, (NAT), Internet Connection Sharing, (ICS), differences between NAT and ICS, Routing and Remote Access Services, (RRAS), inbound/outbound filters, Point-to-Point Tunneling Protocol (PPTP), Layer Two Tunneling Protocol (L2TP), Secure Socket Tunneling Protocol (SSTP),
12. Routing and Remote Access Part 2 (00:35:59)
Configure Remote Access, dial-up, SSTP, port configuration, split tunneling, Connection Manager Administration Kit, CMAK, server certificate, requesting certificates by web enrollment, trusted root certification authority, intermediate certification authority.
13. Routing and Remote Access Part 3 (00:50:23)
Configure Remote Access, Configure Network Authentication, Remote Authentication Dial-In User Service (RADIUS), Configure RADIUS Proxy, remote access protocols, Remote Access Policy, LAN authentication by using NTLMv2 and Kerberos, WLAN authentication by using 802.1x, RAS authentication by using MS-CHAP, MS-CHAP v2, EAP, PEAP, EAP-TLS, PEAP-MSCHAP v2, Smart Card or other certificate, Windows Cardspace
14. Configure Wireless Access (00:34:58)
Configure Wireless Access, set service identifier (SSID), wired equivalent privacy (WEP), Wi-Fi-Protected Access (WPA), Wi-Fi-Protected Access 2 (WPA2), adhoc versus infrastructure mode, group policy for wireless, bootstrap wireless protocol, 802.1x
15. Configure Firewall Settings (00:44:35)
Configure Firewall Settings, incoming and outgoing traffic filtering, active directory account integration (filtering access by active directory user and computer accounts), identify ports and protocols, Microsoft Windows Firewall (in Control Panel) versus Windows Firewall with Advanced Security, configure firewall by using Group Policy, isolation policy, configuring firewall using the netsh command, remote firewall configuration, network location awareness, network profiles.
16. Configure Name Resolution: DNS Part 1 (01:01:59)
Configure name resolution, configure a domain name system (DNS), DNS and WINS integration, configuring HOSTS file, LMHOSTS, node type, Link-Local Multicast Name Resolution (LLMNR), broadcasting, resolver cacheDNS secondary zones, DNS scavenging interval, DNS Refresh no-refresh, intervals, primary/secondary zones, Active Directory integration, Dynamic Domain Name System (DDNS), cache-only, WINS and DNS integration.
17. Configure Name Resolution : DNS Part 2 (00:53:20)
Configure a Domain Name System (DNS) server, Configure DNS zones, Configure DNS records, conditional forwarding, external forwarders, root hints, DNS listserv address (NSLOOKUP), GlobalNames, DNS stub zones, Suffix Search order, manage client settings by using group policy.
18. Configure Name Resolution: DNS Part 3 (00:33:30)
Configure a Domain Name System (DNS) server, Windows Server virtualization, primary/secondary zones, Active Directory integration, Dynamic Domain Name System (DDNS), SOA refresh, record types, host, pointer, MX, SRV, NS, dynamic updates, Time to Live (TTL), resolver cache
19. Configure and Monitor Print Services (00:54:52)
Configure and Monitor Print Services, printer share, publish printers to Active Directory, printer permissions, deploy printer connections, install printer drivers, export and import print queues and printer settings, add counters to Reliability and Performance Monitor to monitor print servers, print pooling, print priority
20. File Services Part 1 (00:38:27)
Configuring File and Print Services, Configure a file server. file share publishing, share permissions, NTFS permissions.
21. File Services Part 2 (00:46:43)
Configuring File and Print Services, Offline Files, DFS configuration and application, creating and configuring targets, DFS replication, Disk quotas, hard quota, soft quota.
22. File Services Part 3 (00:24:34)
Configuring File and Print Services, encrypting file system (EFS), data recovery agent, certificates, public key, private key, data decryption field, symmetric encryption, certificate authority, certificate autoenrollment.
23. File Services Part 4 (00:29:13)
Configuring File and Print Services, Volume shadow copy, windows server backup, wbadmin, complete pc restore, system state backup, bare metal restore.
24. Windows Server Update Services Part 1 (00:31:27)
Configure Windows Server Update Services (WSUS) server Settings, update type selection, software updates. Upstream server, downstream server
25. Windows Server Update Services Part 2 (00:45:31)
Configure Windows Server Update Services (WSUS) server settings, update type selection, client settings, group policy objects (GPO), client targeting, software updates, test and approval, disconnected networks, upstream server, downstream server, inheritance, wuauclt.exe, wuauserv, troubleshooting wsus updates.
26. Monitor Event Logs (00:30:42)
Monitor Event Logs, custom views, application and services logs, subscriptions, event forwarding, DNS log
27. Performance Monitoring (00:31:16)
Capture Performance Data, data collector sets, performance monitor, reliability monitor, monitoring system stability index
28. Gathering Network Data (00:31:40)
Gather network data, simple network management protocol (SNMP), baseline security analyzer, network monitor
29. What's New in R2: Intro (00:05:01)
An introduction to what's new in R2.
30. What's New in R2: File and Print Services (00:40:51)
In this nugget we learn about the enhancements that Windows Server 2008 R2 brings to the table with respect to Print and Document Services, File Server Resource Manager, Services for NFS, and Failover Clustering.
31. What's New in R2: Networking and Virtualization (00:38:43)
In this nugget we introduce two exciting, yet complex, new features of Windows Server 2008 R2: DirectAccess and VPN Reconnect. We also discuss enhancements to NPS, NAP, and Hyper-V.
32. What's New in R2: Group Policy Objects (00:28:35)
Creating and maintaining Active Directory Objects. Create and apply Group Policy objects, configure GPO templates, starter GPOs
33. What's New in R2: DNS (00:37:02)
Configure a Domain Name System (DNS) Server. socket pooling, cache locking, DNS Security Extensions (DNSSEC), DNS devolution.
34. What's New in R2: Biometrics, Smartcards, Dfs (00:17:51)
Biometrics, SmartCards, Dfs. Support for Biometric and Smartcards on Windows Update, GPO support for SmartCard logon and availability, Distributed File System read-only replica, health reporting, using smartcards to unlock BitLocker drives.
35. What's New in R2: Windows PowerShell (00:32:22)
Windows PowerShell is gradually infiltrating all of the Microsoft's server and desktop products. This is actually a good thing! In this nugget we learn how to use the Windows PowerShell cmdlets for Active Directory administration and server role/feature management. By the end of this nugget you will master any new pesky PowerShell-related question that you see on your certification exam.
[/wpspoiler]