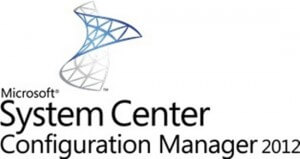 Автор:
Производитель: CBT Nuggets
Год выпуска: 2013
Продолжительность: 10:42:55
Тип материала: Видеоурок
Язык: Английский
Стоимость: 1999 рублей
Описание:
This Microsoft video training course with Greg Shields covers how create a private cloud with the latest version of Microsoft System Center, including how to install and configure VMM 2012, automating the deployment of Hyper-V hosts, and more.
Related Area of Expertise:
Microsoft System Center
Recommended skills:
Experience with Windows Server, Active Directory, System Center 2012, security, high availability, fault tolerance, and networking in an enterprise environment
Basic knowledge of Microsoft SQL Server and Windows PowerShell
Familiarity with with ITIL and MOF concepts
Recommended equipment:
Microsoft System Center 2012
Related certifications:
MCSE: Private Cloud
Related job functions:
IT professionals
In a world of confusion about cloud computing's technologies, techniques, and reason for being, it takes a lot of guts for Microsoft to include a button marked "Create Cloud" in System Center Virtual Machine Manager 2012. With so many people still trying to figure out what cloud means, the clever developers at Microsoft can now simply say, "Hey, we've got a button for that!"
That button might be a bold move for Microsoft, but clicking it isn't something to be taken lightly. Before you ever consider that click, you've got to build Hyper-V hosts. You'll need a storage and network fabric among those hosts. You might even need shared storage if clustering, automatic failover, and load balancing are your requirements. Indeed, that button might seem simple, but there're a lot of configurations that require attention first.
In this course, Greg Shields walks you through the technologies that get your Microsoft Private Cloud operational. He helps you with learning the topics and technologies you need for success on the first of two MCSE: Private Cloud exams, the 70-247. But he doesn't stop there. He digs deep into the reasons why the Microsoft Private Cloud is the next step in virtualization. You'll learn how Microsoft's System Center 2012 components like Virtual Machine Manager, Server App-V, App Controller, Operations Manager, Service Manager, and even Data Protection Manager integrate to automate everything in IT service delivery. You'll construct complex IT services, made of virtualized applications, web applications, and databases, and configure them for self-service delivery by others in IT.
Configuring and deploying a Microsoft Private Cloud with System Center 2012 isn't a task to be taken lightly. It takes up-front effort to build the proper automations and craft the right experience for self-serving users. And the reward? What you'll get is near-complete automation for everything that makes up your Windows server operating environment.
So, consider joining Greg in this MCSE and Private Cloud exploration. There's effort involved, but you won't be sorry when all that IT scut work suddenly becomes smooth automation.
[wpspoiler name=»Подробное описание» ]
1. Introduction to System Center 2012, VMM 2012, and the 70-247 Exam (00:27:41)
A Microsoft Private Cloud has Hyper-V as its foundation, but the MCSE: Private Cloud focuses little on Hyper-V itself. The exam's focus is instead on System Center 2012, and most specifically VMM 2012. But don't fret if you're still a Hyper-V neophyte. Nearly all of Hyper-V's activities are entirely manageable inside VMM these days. What you need is an introduction to Microsoft's Private Cloud mindset and supporting System Center solutions. Get that and more in this introductory Nugget.
2. Understanding the Microsoft Private Cloud Architecture and Components (00:13:58)
Eight individual components make up the System Center 2012 portfolio. You'll need experience in at least seven of them to pass the MCSE Private Cloud. You'll also need that experience to truly appreciate Microsoft's vision in delivering IT services. Greg gets you started in this Nugget as he whiteboards the entire solution set and accelerates your understanding of System Center's place in Windows and Microsoft Private Cloud management.
3. Installing and Configuring Hyper-V on Windows Server 2008 R2 (00:37:07)
What? We're not starting with Hyper-V on Windows Server 2012? What gives? Due to differences in the delivery schedules for Windows Server and System Center, VMM 2012 RTM only supports Hyper-V v2 on Windows Server 2008 R2. It isn't until SP1 where Windows Server 2012 support gets added. Notwithstanding, most environments these days are still running Microsoft's immediately-previous server OS. Not to worry: This is our only Nugget where we spend time in Hyper-V itself. Everything else happens inside System Center. In this Nugget, Greg will share his experience in preparing Hyper-V hosts for System Center management. You'll get the exam info, but also the best practices in configuring Hyper-V hosts for best availability and performance.
4. Installing and Configuring VMM 2012 (00:49:40)
Our first activity in System Center is merely getting VMM 2012 installed. That's an activity that requires a few prerequisites, as well as a few preparatory activities. Don't waste time tracking down the TechNet minutiae of requirements. Get started fast by joining Greg in this installation and initial configuration.
5. Configuring the Network and Storage Fabric (00:28:10)
For the new Hyper-V admin, VMM's "fabric" concept is going to seem a bit cumbersome. One can't create a Private Cloud without it, and configuring its network and storage components might seem like extra work. But there are reasons for the fabric's existence. Learn the right (and wrong) ways to build your own fabric with Greg in this incredibly important pre-cloud Nugget.
6. Clustering Hyper-V Hosts and Creating a Microsoft Private Cloud (00:32:27)
Your Private Cloud doesn't necessarily require a Windows Failover Cluster, but yours might really want one. High availability and VM load balancing all require a cluster if they're to protect your VMs. It is for those reasons that our entire Private Cloud build centers around standing up a Hyper-V host cluster. That's not an easy task, even with VMM's new built-in automations. Learn how best to cluster, and how to create your own highly-available Private Cloud in this Nugget.
7. Working with the VMM 2012 Library: Profiles and VM Templates (00:39:22)
Creating that Private Cloud is great, but it is merely the first step in assembling the building blocks you'll need to automate your IT operations. Being smart in managing your Private Cloud means laying down the myriad of constituent components your Private Cloud services will eventually need. Those components include items in the VMM library like OS Profiles, Hardware Profiles, and VM Templates, among other things. Spend plenty of quality time with this Nugget, because your success here will determine everything about your automation success in the Nuggets to come.
8. Configuring VMM User Roles and the Self-Service Portal (00:22:43)
Get this: VMM's Self-Service Portal is in fact deprecated in this version! Then why are we spending any time with it? Well, you've got to know it for the MCSE, and it in fact, is a great starting point for our Private Cloud exploration of self-service. You'll get a chance to see it in this Nugget. Those self-serving activities require some high-quality roles and permissions too. That knowledge Greg also shares in this quick Nugget.
9. Creating Virtual Application Packages with the Server App-V Sequencer (00:30:07)
Heard of App-V? How about Server App-V? These two solutions have similarly-sounding names, but they are in fact quite different when you peel away the layers. Server App-V, as you can expect, is designed to deliver application packages to… servers! It's also a built-in feature of VMM 2012 that many admins have missed entirely. Save yourself days of research, time, and effort. Learn the foundations of creating your own Server App-V packages in this art-and-science Nugget. You won't get this kind of surprisingly-important training anywhere else.
10. Working with VMM 2012 Services and Service Templates (00:25:41)
VMM 2012 can provision virtual machines just like its previous versions, but VMM 2012 takes VM management to an entirely new level with Services and Service Templates. Using a VMM Service Template, you can automatically deploy a VM, its needed applications, any further configurations, and everything else that VM needs to be ready for production. But the hard part is in the Service Template Designer, an entirely new tool that takes getting used to. Greg shares his experience in this useful Nugget.
11. Automating the Private Cloud Deployment of a Three-Tier Service (00:58:05)
This Nugget is our capstone, and the learning you get here hasn't been replicated anywhere else. Go ahead! Search around on the internet for a complete, start-to-finish explanation of how to deploy a multiple-tier VMM 2012 Service that mimics something you'd do in real life. Greg tells us he spent more hours – four full days, three to prepare and one to film – on this single Nugget than any other in any CBTN course he has created. You'll need to watch it to understand why. Once you do, you'll share in his awestruck realization of how powerful VMM 2012 can really be. Discover how to create complete automation for your IT services in this unprecedented hour-long Nugget with Greg Shields.
12. Managing Fabric Updates in VMM 2012 (00:20:29)
Deploying an IT service is one thing, but after that deployment come the daily care-and-feeding drudgery of maintaining those services. Those updates might seem extra challenging when you realize that Hyper-V is an OS in an OS. Windows requires patches, which means Windows Hyper-V hosts require them too. Greg shows you how to automate the process (almost) entirely by linking WSUS with VMM in this Nugget.
13. Automating the Deployment of Hyper-V Hosts (00:22:03)
VMM can automatically deploy VMs. It can deploy applications. It can even deploy SQL DAC packages and scripts. But get this: it can also deliver entire Hyper-V hosts, if you've got the hardware and the technical chops. Boot your Hyper-V hosts from VHDs and continue adding automation with what you learn in this bare-metal Nugget.
14. Installing and Configuring App Controller (00:18:51)
Fourteen Nuggets later and we're finally getting around to an actual self-service solution (that isn't deprecated). That's on purpose, because the administrator's job in System Center and VMM 2012 is all about creating and managing the building blocks. Once prepared for prime time delivery, then those components be exposed for others in IT to self-service their needs. System Center 2012's tool to accomplish this is App Controller. You'll be excited to see how it works.
15. Integrating Private Cloud Monitoring with Operations Manager 2012 (00:52:21)
With a constructed and self-servable Private Cloud now in operations, you're ready to add in the rest of System Center's functionality. You're also ready for the set of MCSE test questions that focus on "the rest" of System Center's components. Monitoring your Private Cloud is a task for Operations Manager. Integrating it with VMM and getting alerted on your Private Cloud's behaviors is the topic of this Nugget.
16. Integrating Service Manager 2012 (00:24:04)
With monitoring set up, your next task centers on managing requests. System Center Service Manager is your tool for request management and further service automation. With Service Manager 2012 in place, an environment can take a user request through all its approvals through to delivery. Discover the steps in integrating this key solution into your workflow in this Nugget.
17. Incorporating Orchestrator 2012 Runbooks and Integration Packs into Service Delivery (00:52:48)
Building the building blocks is indeed a primary task for the VMM 2012 systems administrator. But sometimes a fully-automated service requires attention from datacenter components that exist outside VMM. It's here that System Center Orchestrator becomes the administrator's (and developer's) best friend. In this Nugget, Greg will share his experience in creating Orchestrator runbooks and deploying Integration Packs for even greater automation flexibility in managing your Private Cloud.
18. Protecting Private Cloud Data with Data Protection Manager 2012 (00:28:50)
Backups are arguably the administrator's most important job. With the wrong tools, they're also one of the hardest and least enjoyable jobs as well. This is one activity you can't screw up, which is why Data Protection Manager 2012 now even more tightly integrates with VMM. Learn how to protect your data, your VMs, and your applications and services in this Nugget.
19. Working with VMM 2012 SP1 and Hyper-V v3 in Windows Server 2012 (00:28:13)
You'll notice as you're watching this course that only once has our learning been directly on Hyper-V technology. That obfuscation is on purpose, partially because it mirrors what you need to know for the MCSE and partially because Hyper-V these days can almost be managed like an "appliance.» VMM 2012 SP1 adds support for Hyper-V v3 atop Windows Server 2012 as well as an entirely new Windows management experience. Life doesn't change in System Center but it does in Windows Server, so this Nugget gets you started down the path of Hyper-V v3 success as you configure Windows Server 2012.
20. Extending VMM into the Windows Azure Public Cloud (00:30:15)
Microsoft Private Cloud, meet Microsoft Public Cloud! Say hello to Windows Azure, a solution ready to support your virtual machines in the cloud. A second new feature of VMM 2012 SP1 is the near-seamless integration of VMM and Windows Azure: VMM offers the management tools, Azure provides the cloud resources. Not every environment might need those resources, but more are every day. Get burstability and near-unlimited expandability for your IT needs with the knowledge you'll learn in extending VMM onto Windows Azure.
[/wpspoiler]